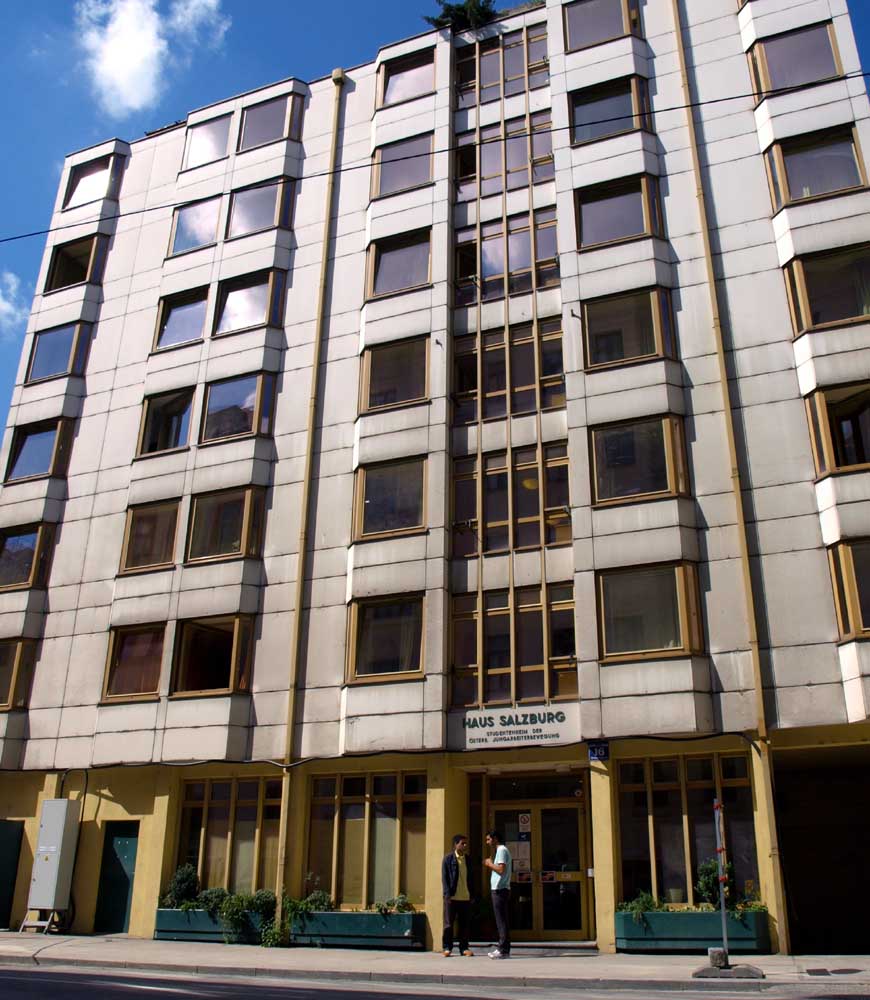 The ÖJAB-Haus Salzburg is a student residence of the Austrian Young Workers Movement (Österreichische Jungarbeiterbewegung, ÖJAB), that is characterised by its central location and its pleasant atmosphere.
Because of its ties to the public transport system – especially the underground system (U4 – Pilgramgasse) and multiple bus lines (12A, 13A, 14A, 57A) – the whole city is opened up for you. Hence, the universities are also very easy to reach. For more information see location.
The student residence's reasonable size as well as the countless group activities (Parties, sport events, movie nights) benefit the communal life. Therefore, ÖJAB-Haus Salzburg is ideal for communicative and socially committed students, who do not want to live in anonymous surroundings but do care for tidiness and academic success.